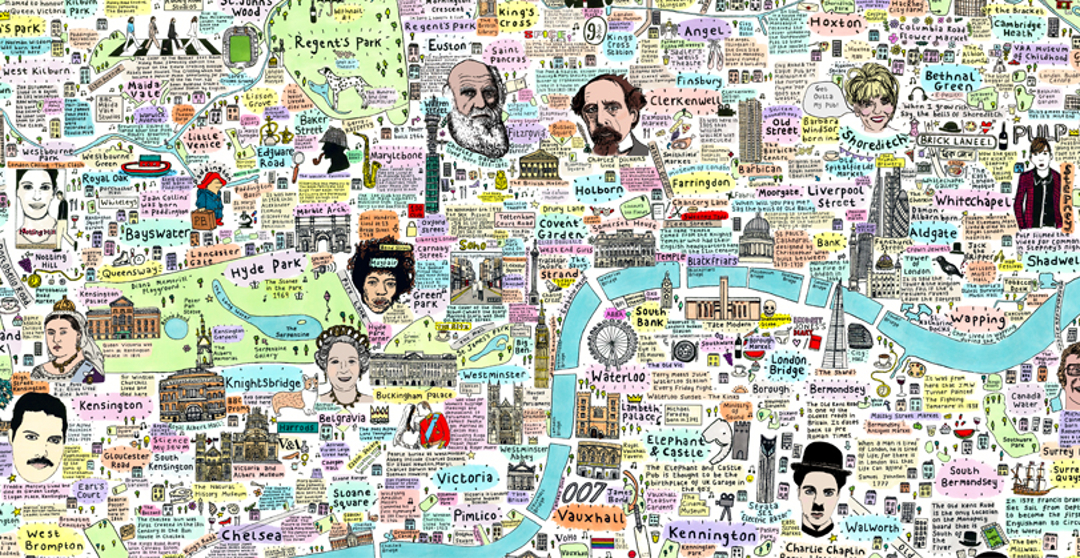 HOUSE OF CALLY
House of Cally is a contemporary illustration and design company founded by London-based artist Cally Lathey. Since graduating from Central Saint Martin's School of Art, Cally has been creating and producing her own unique style of artwork. She works with a wide variety of media, including illustration, screen printing and fabrics. In her designs, she draws inspiration from childhood memories of growing up in London. This includes visiting museums, trips to the zoo, walks along the Thames and playing in many of the cities beautiful parks.
ILLUSTRATED MAPS OF LONDON
For the past couple of years, Cally has been producing incredibly detailed hand-drawn illustrated maps of London. These maps feature a whole host of attractions that form part of London's rich cultural and historical patrimony. As well as this, Cally also includes quirky cultural references on the maps. As a result, in amongst the usual London tourist attractions, you will also find famous pubs and legendary pie and mash shops. Cally's work embraces everything from the well known to the very obscure and is, in short, a celebration of all that is great about our capital.
LONDON TEACUP AND SAUCER SETS
Cally has created 6 London-themed Teacup and Saucer sets. They feature cultural and historical landmarks from all around the capital. These range from the well known to the more obscure. The high level of detail means that you will spot something different with each brew! The sets are made from fine bone china and are proudly produced in the heart of the Potteries in Stoke-on-Trent.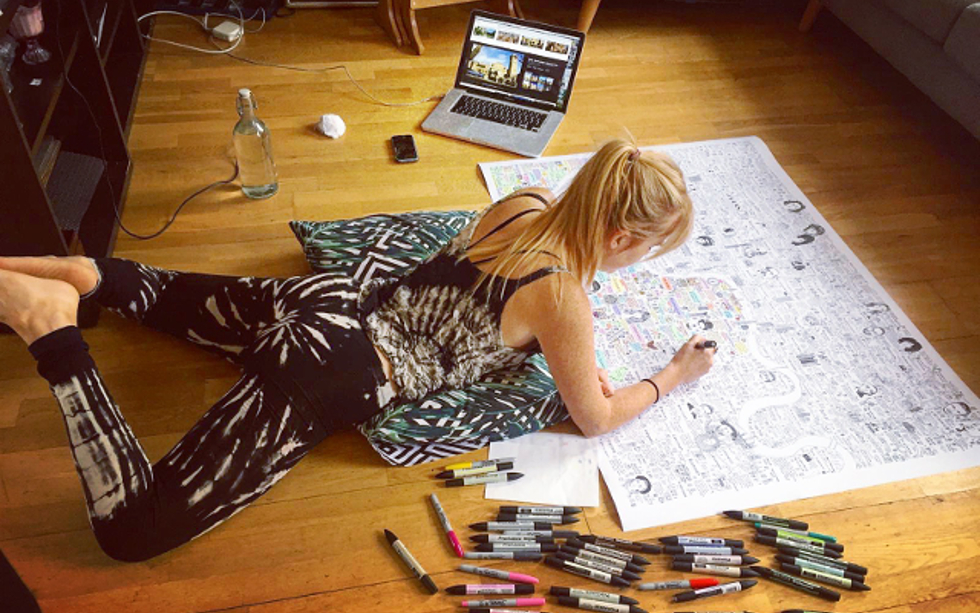 My latest piece titled the 'Illustrated Map of London History and Culture' has been, by far, the most challenging work I have completed to date. The map took me 11 months from start to finish. In that time we endured the freezing 'Beast from the East', celebrated a Royal wedding, had a glorious heatwave (known as summer in most countries) and football very nearly came home. I also got engaged and moved house. A lot can happen in one year.
read more
NEW! Fine bone china, London-themed teacup and saucer sets by House of Cally.
Take a look at the incredibly detailed illustrated maps of London by House of Cally.