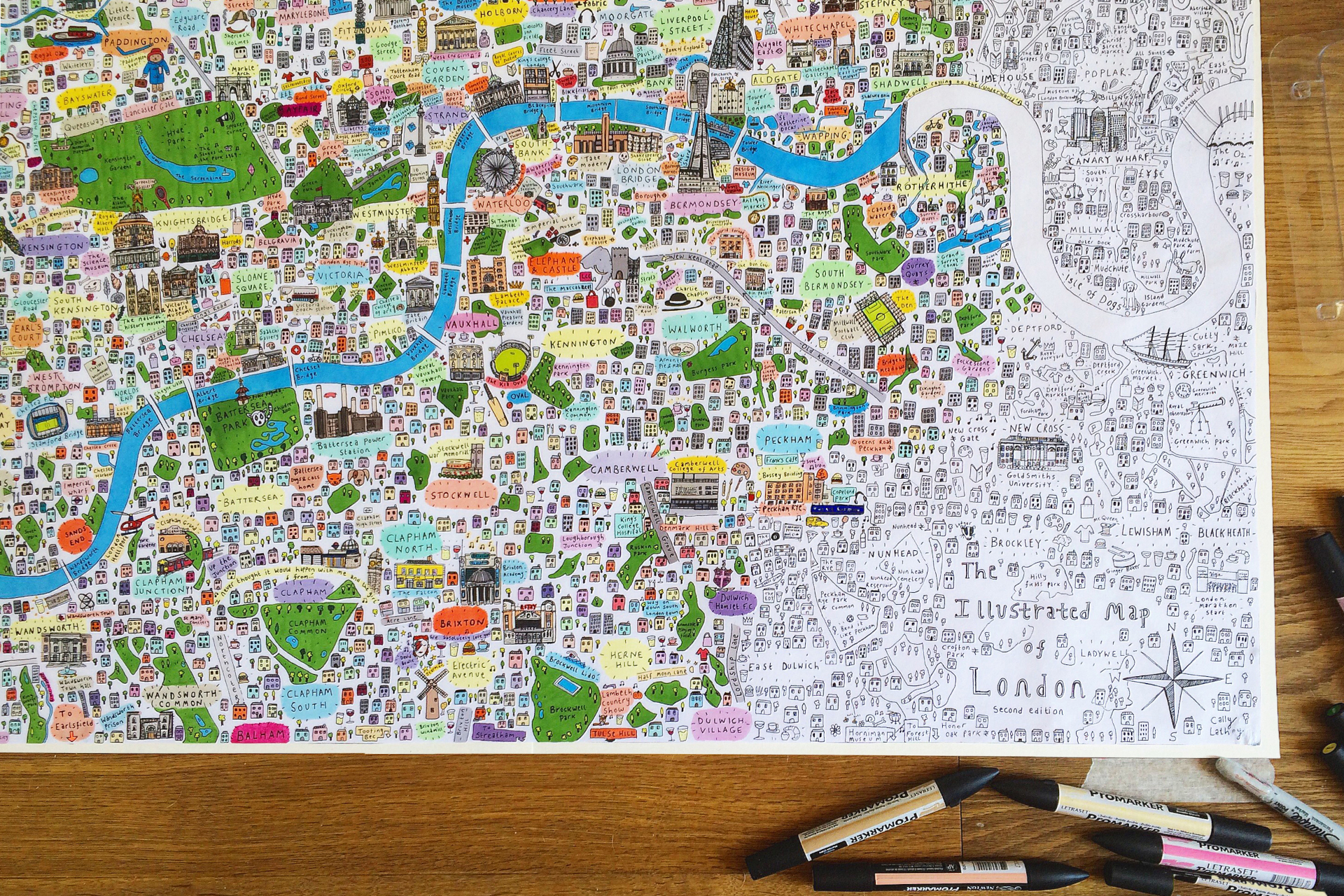 Are you tired of binge watching just about every single box set ever created? Bored of endless Zoom meetings? Missing gallivanting around town? Or perhaps you are just looking for new ways of whiling away the hours during lockdown? With this in mind, House of Cally has reissued its Colouring Map of London.

About the colouring map
The illustrated Colouring Map of London was carefully hand-drawn by artist Cally Lathey over a period of 5 months. It features lots of places and references of cultural interest, from the well-known to the obscure. The map includes song lyrics, famous boozers, iconic landmarks, glorious green spaces and even legendary pie and mash shops. Give the comprehensive nature of the map, you will spot something new each time you look at it.
Get creative with adult colouring
Did you know that adult colouring can help reduce stress and promote relaxation? This makes it a perfect activity during lockdown. Not only this, but it will also teach you a great deal about London.
We have left the map blank so that you can let your own creativity shine through. You can decide which media you want to use. If you are unsure, we suggest that you try using pencils or marker pens. However, if you are feeling adventurous,  why not try your hand at mixed media? The high quality uncoated paper is also sturdy enough to support light washes of watercolours.
Share your creations with us
We would love to see your completed maps. You can share them on our Facebook page, or on Instagram and Twitter (using the @houseofcally tag).
How to buy the Colouring Map of London
The Colouring Map of London is available to purchase on our online shop. It costs £30 (plus shipping charges), and comes with a helpful colouring in guide.