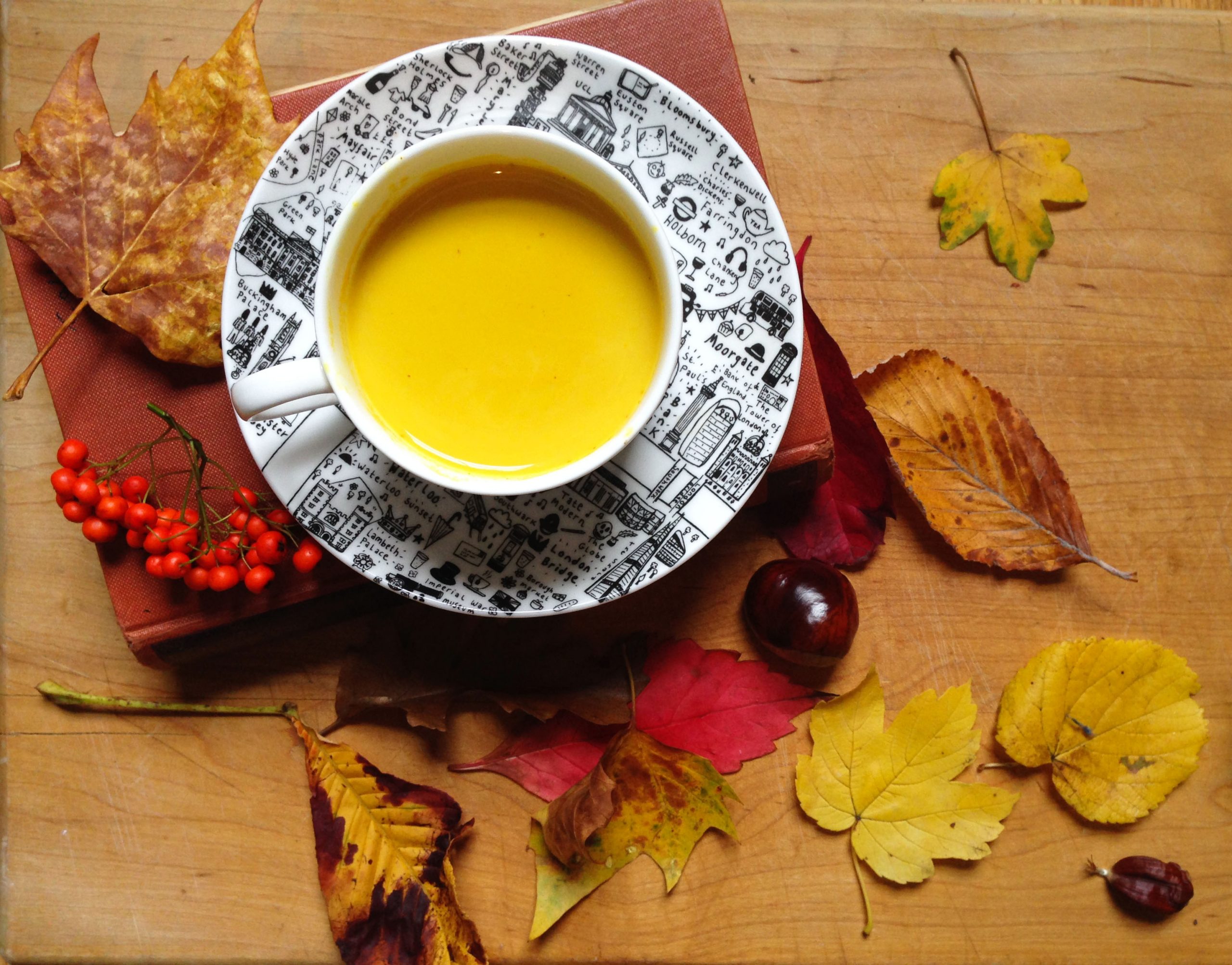 Autumn is finally here… The leaves are falling, it is getting dark earlier and we are all starting to feel like hibernating. There is nothing I like more during these chilly autumnal evenings than a cup of warm turmeric milk. It is extremely comforting and always helps me to relax before bed.

Turmeric is known to have many nutritious properties. It is traditionally used in Ayurvedic practices to treat an array of ailments and is a renowned healing spice. Turmeric also contains many antioxidants and is a great anti-inflammatory.
Besides all of the nutritional value that turmeric possesses, it also has a truly fabulous colour. I love watching it blend with the other spices as it simmers in the pan. It is such a warming drink and perfect for autumn. Please see below for the ingredients and recipe.
WARMING TURMERIC MILK RECIPE
Ingredients (serves 1)
250ml of almond milk (regular, soya or oat milk also work fine)
½ tsp of Turmeric milk
½ tsp of cinnamon
1 tsp of honey
tiny pinch of salt
2-3 cardamom pods
Instructions:
Simply pour all of the ingredients into a small saucepan, stir well to combine and bring to a simmer for a few minutes.
Strain out the cardamom pods, carefully pour milk into a mug or teacup (check it isn't too hot) and enjoy!