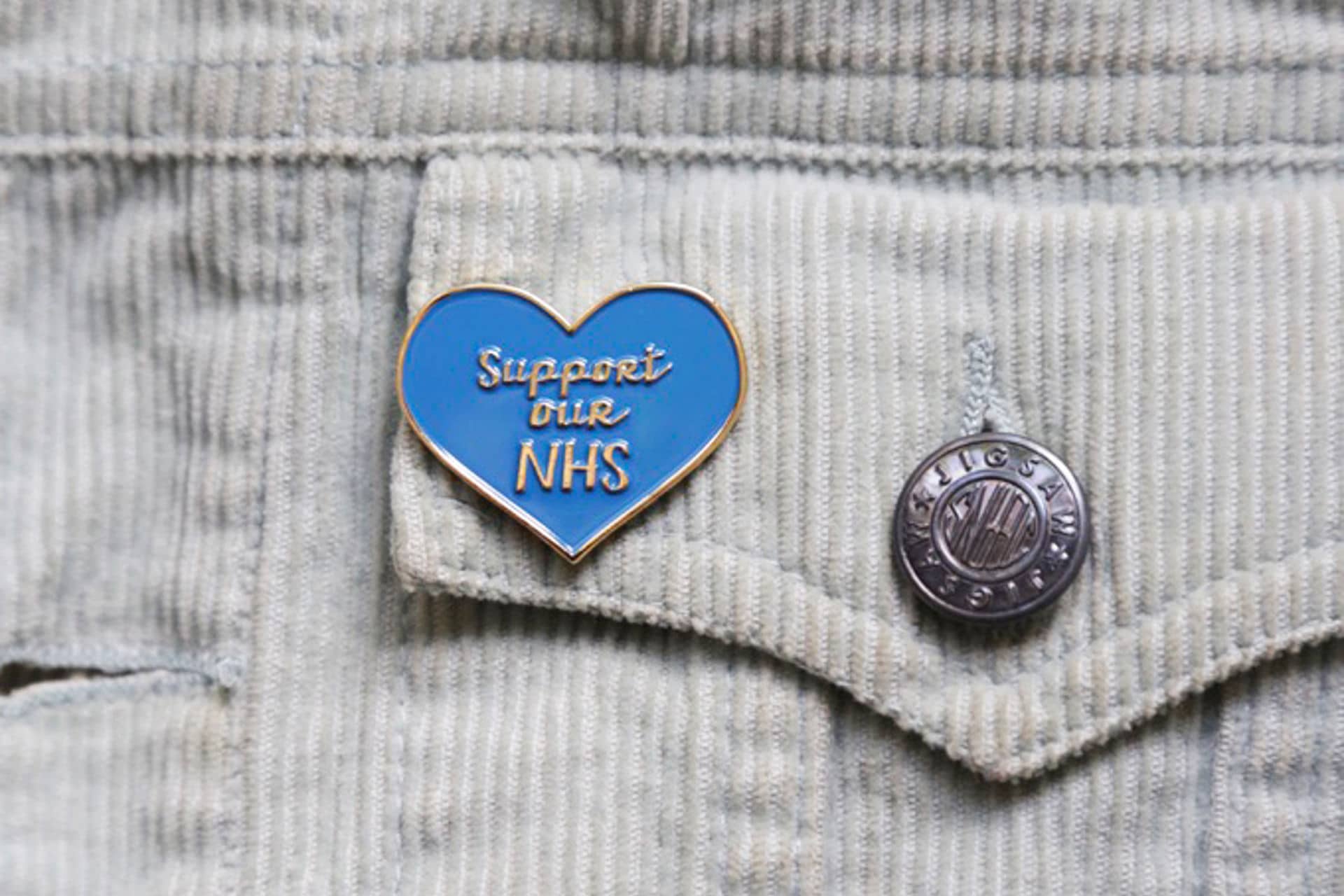 Solidarity with the people in times of adversity is something that is close to Cally's heart. The current COVID-19 pandemic has affected so many people worldwide. Since the start of the outbreak, the NHS has faced unprecedented strain. For this reason, Cally decided to raise funds for Key Workers through the sale of her Support Our NHS Badges.

Raising funds for NHS Key Workers
Since the emergence of coronavirus earlier this year, the NHS has been placed under an enormous amount of strain. House of Cally is donating the profits from the sale of these badges to NHS Charities Together (Charity Registration No: 1186569). These charities support the health and emotional well-being of those at the frontline of the NHS, so they can deliver the best care possible to COVID-19 patients.
The money raised covers above and beyond what the NHS alone can provide. It provides help with accommodation, well-being packs, travel, parking and volunteer expenses. In the long-term, it will also help support the mental health of NHS staff, volunteers, patients and carers once the pandemic is over.
How much have we raised so far?
Since launching the badges in mid-April, Cally has raised more than £1,250.00 so far. As this is a non-profit initiative,  this means that 100% of profits will be donated to charity. This equates to approximately £7.50 per badge (after manufacturing costs and Virgin Money Giving transaction fees).
The Support Our NHS badges, which cost £8.50 (plus p&p), are no longer available to buy on the House of Cally website. We would like to thank you all for your solidarity with the people in this time of uncertainty.
This is not the first time that Cally has donated profits to charity. In 2017, in the aftermath of the Grenfell Tower disaster, she raised more than £6,500 from the sale of her Illustrated Map of West London.